PARTNERSHIPS
UNIVERSITIES
—
It is vital for RHHR Group to establish a healthy relationship with the University community with the idea of promoting and improve the competitiveness of the American continent as well as reducing the gaps between the countries and in some way being the link between their formal education and the business world that is going to give them the opportunity to become future leaders.
AMEDIRH
—
To be a member of the Mexican Human Resources Associations (AMEDIRH) gives us the opportunity to influence and be inspired by more than 12.500 people in the design of best practices within HR.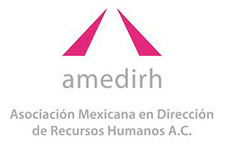 GRUPO C1EN
—
Our sister company Grupo C1EN has over a decade of experience. We have become industry benchmark for transparency in meeting the needs of Payroll Management for companies. Through the company's Grupo C1EN, we solve the needs of our customers regarding the employer's figure and committing ourselves in offering a high human quality.